RADAR HARDWARE AND SOFTWARE SOLUTIONS
High Frequency Radar Cross Section Simulator ● Remote Sensing Applications ● Radar Imaging Softwares ● Antenna Design and Production
MORE INFORMATION
OUR MISSION
Our mission as Emtech Information Technologies; is to reach the technological infrastructure that can combat its competitors by developing national and innovative products based on R & D in our country, increasing the efficiency of our company and the country in the global market.
ABOUT US
Emtech Information Technologies; founded in 2013 in Technoscope - Mersin Technology Development Zone as a technology company which provides solutions and services in electronic systems and IT sector, aims to develop products within the scope of innovative and R & D based projects. Along with its young, productive and talented engineers within Emtech, it continues to work to meet the needs of the world in this field.
OUR VISION
Our vision as Emtech Information Technologies is to become a trusted organization in the fields of electronic systems and information technologies in the global market via technology-driven products with the best quality.
PREDICS - HIGH FREQUENCY RADAR CROSS SECTION SIMULATOR AND ANALYSIS TOOL
Predics is an electromagnetic simulator software capable of calculating electromagnetic scattering parameters and radar cross-section (RCS) area from large and complex platforms such as warships, fighter jets, helicopters and tanks at high frequencies (C-band and above). Predics takes the computer-aided design of the targets as inputs and provides the electromagnetic scattering coefficients depending on the frequency and the angle. In addition to RCS prediction, Predics can also provide inverse synthetic aperture radar (ISAR) images to the user under physical phenomenological interpretation analysis. All the results are provided in full polarization (VV, VH, HV and HH).
THRU-THE WALL/OBSTACLE RADAR IMAGING SYSTEMS
In our company; we have prototyped thru-the wall/obstacle radar imaging systems that can provide 2D and 3D images of moving objects/targets located behind the walls or any opaque medium such as fog, fire etc. These prototypes can also be used to detect and image the life signs of human (such as breathing and heartbeat) behind obstacle or under debris in disaster situations like an earthquake.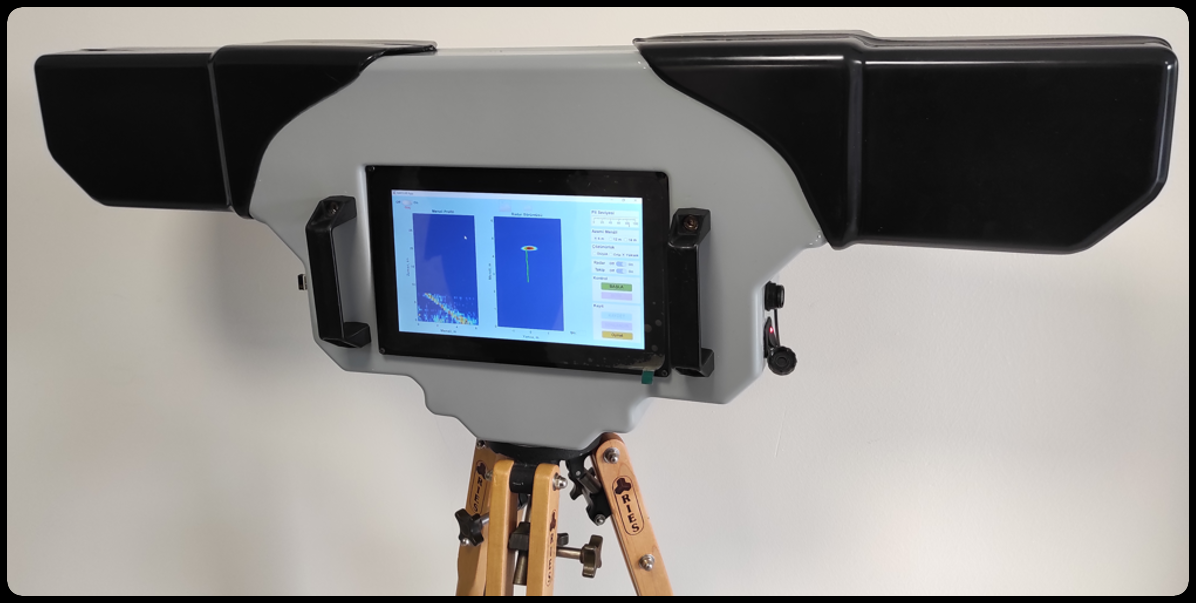 RADAR IMAGING APPLICATIONS AND SOFTWARES
Our company develops algorithms and software for various remote sensing / radar imaging applications. In this context; Synthetic Aperture Radar (SAR) and inverse Synthetic Aperture Radar (ISAR) imaging algorithms and softwares have been developed within our company. In addition, important algorithms such as Antenna Synthetic Aperture Radar (ASAR) and Antenna Coupling Synthetic Aperture Radar (ACSAR), which we have introduced to the literature by our researchers, have been developed.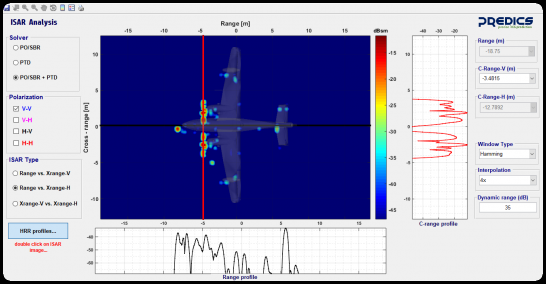 GROUND PENETRATING RADAR (GPR) IMAGING SYSTEMS
Our firm produces systems for the detection of objects buried underground; including electronic hardware, algorithmic analysis and computer software. High resolution images of metal, insulating and liquid objects buried underground can be successfully detected and imaged with high resolution two-dimensional (2D) and three-dimensional (3D) ground-penetrating radar (GPR) images by employing remote sensing technologies. Also; Software for focusing algorithms for improving the quality GPR images has been developed.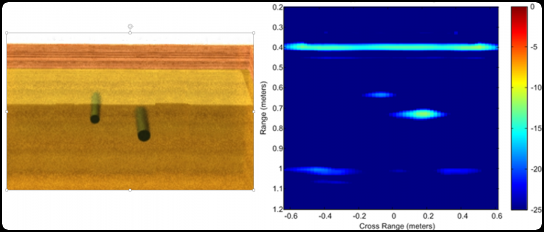 DESIGN AND PRODUCTION OF INNOVATIVE ANTENNA SYSTEMS
We design and manufacture innovative antenna systems, which are shaped according to the requirements of developing technology and the needs of our valued customers. In Specialized antennas with the desired antenna efficiency, operation frequency, beam width, bandwidth, dimension, etc. can be designed and prototyped within our company.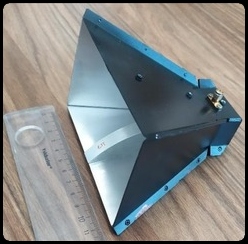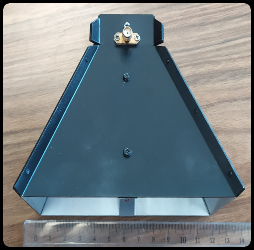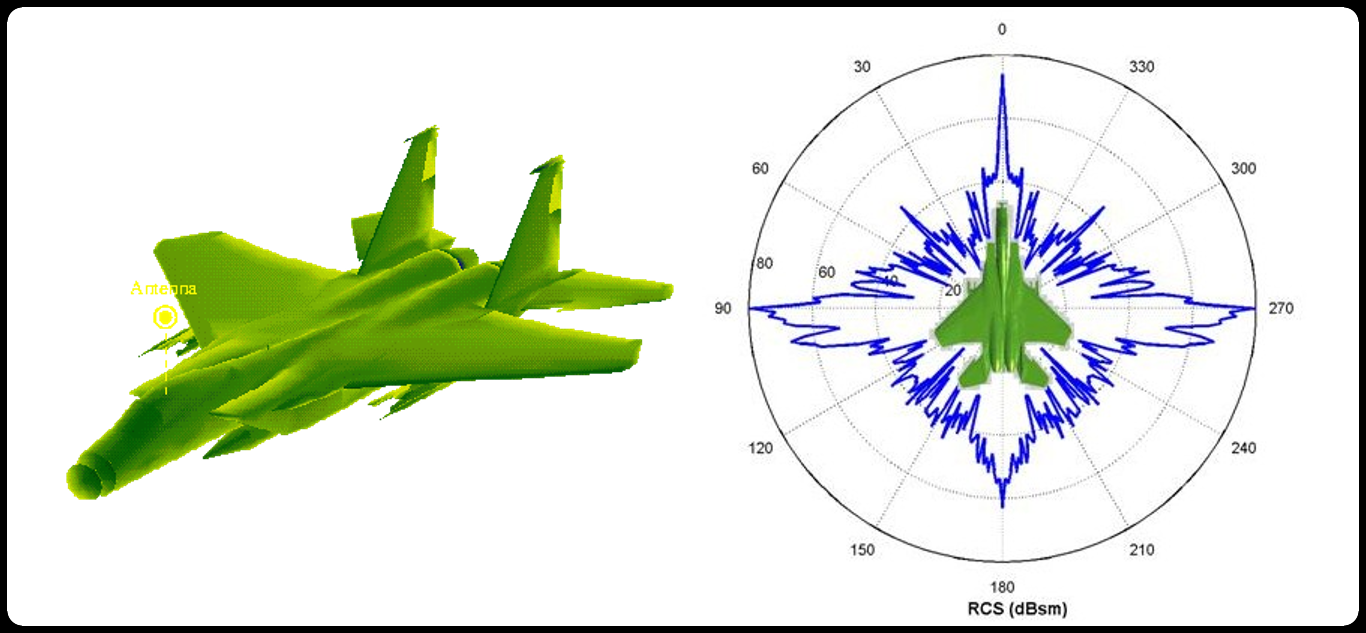 HIGH FREQUENCY RADAR CROSS SECTION (RCS) SIMULATOR
In this project, an electromagnetic simulator software has been realized which can calculate the electromagnetic scattering parameters and radar cross-sectional area values from large and complex platforms such as warships, fighter aircrafts, helicopters and tanks at high frequencies (C-band and above). The software takes the computer-aided design of the target as input and simulates the electromagnetic scattering and RCS values with respect to frequencies and angles. In addition, 2D and 3D RCS maps and inverse synthetic aperture radar (ISAR) images are also provided to the user under physical phenomenological interpretation analysis.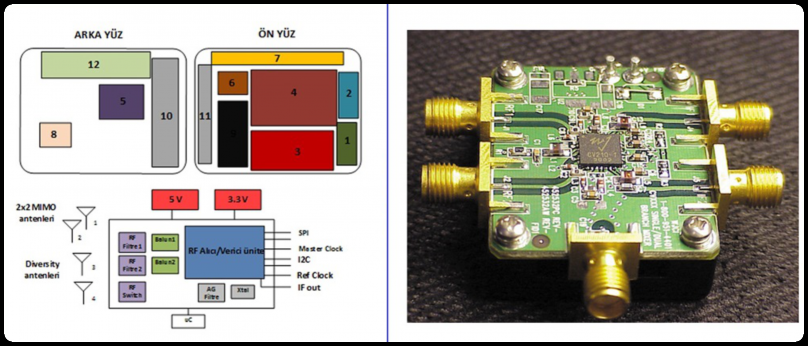 FEMTOCELL RF RECEIVER / TRANSMITTER SYSTEM FOR LTE SMALL CELL NETWORKS
In this project, it is aimed to develop a Femtocell base station (HeNB) prototype for small cell networks that are intended to provide high data rate and broadband transmission in IP based architecture in LTE systems. For this purpose, hardware and software development including R & D stages from basic band level to RF-antenna level design are made by using LTE Femtocell system-on-chip (SoC) solutions. In this framework, all sub-units of the Femtocell RF receiver / transmitter unit are designed and manufactured by designing baseband modem design, RF receiver / transmitter and re-configurable antenna design and radio resource management software.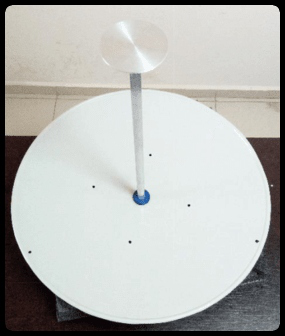 MARITIME VSAT TRANSMITTER-RECEIVER ANTENNA SYSTEM
In the project, antenna and RF transceiver systems compatible with VSAT terminals are being developed in accordance with the market requirements that can be used in different frequency bands for use in yacht and commercial marine vehicles over 15m. Antenna and supply units, LNA, antenna control unit (ACU), ACU remote control and interface software are developed in C-Ku and Ka frequency bands for VSAT or similar operations.
ADDRESS
Mersin University Çiftlikköy Campus Teknopark #308 33343 Yenişehir/Mersin
E-Mail